Welcome to our Insight blog where you will find stories and announcements that pertain to the industries Pyrotek serves, from aluminium to zinc galvanizing to glass to acoustics to battery materials and more.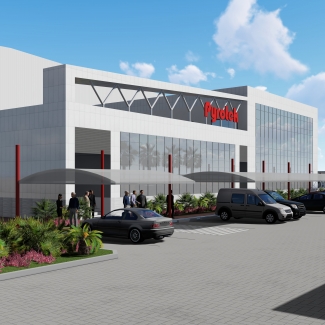 by David Cole | 28 September 2019
The new Pyrotek plant will focus on manufacturing several major product lines and provide faster delivery of specific customized products in the region.
by David Cole | 4 December 2018
Pyrotek conducts water modeling of pumps and its LOTUSS vortex technology at its facility in Aurora, Ohio, USA.