See Yourself at Pyrotek
Pyrotek delivers engineered solutions for many industries including aluminium, foundry and die casting, glass, and others. Since 1956, we have helped manufacturers make everyday products like beverage cans, automobiles, airplanes, and high-tech devices stronger, safer, and more efficient.
---
Don't see a job opening that fits your skills and interests? Let our Recruiters know you're interested in learning more about future positions and hiring events in your selected field and location.
Our Culture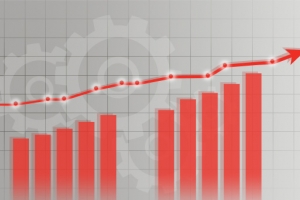 Growth Mindset
Long-term strategic approach: customer always first
Invest more time with customers, in-person and in-plant
Uphold leadership in every industry we serve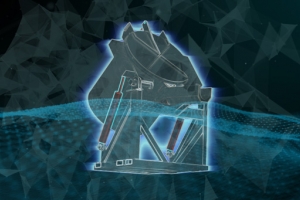 Innovation
Lead our industries in R&D investment
Efficiency and sustainability gains are continuous
Customers trust our experience and technology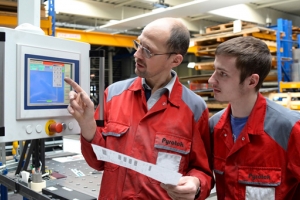 Coaching Culture
Tolerance, acceptance, and civility are the only accepted way
Every employee is encouraged to speak up
We celebrate progress and learning equally
What to Expect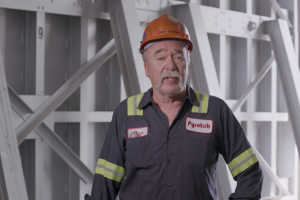 What We Offer
New Team Members can expect to receive Medical, Dental and Vision benefits. Eligible after 30 days of employment
Paid vacation
Up to 56 hours of paid sick time for hourly positions, and paid personal time for salary positions
7.5 paid holidays
401(k) Retirement plan which matches up to 6%
Flexible Spending and Health Savings Accounts
Profit sharing after 1 year of employment; paid twice per year
Generous Team Member Referral Program
Ask about our supplemental insurances for more information
Education assistance program after one year of employment to aide in personal development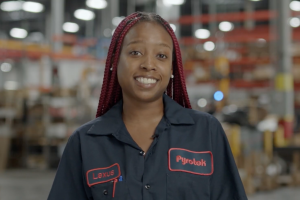 Our Hiring Process
What's important in the process?
Ensure your voicemail is set up on your phone
The majority of our initial communication will be via email. Please ensure you monitor your email and check your spam if you haven't seen communication from us.
There will be an opportunity to opt into text messaging for communication.
Candidates who complete our online application can expect the following process:
Welcome acknowledgement email. This is your guarantee that our database has received your application.
A member of the recruiting team will contact you via email by using a self-scheduling link to ensure you are able to select a time that best works with your schedule.
After your call with our recruiter, the hiring team may schedule an interview for you to meet with the hiring team. For some positions, offers will be made on the spot!
Pyrotek conducts pre-employment background and drug screenings on all selected team members. Pyrotek is a second-chance employer.
Pyrotek conducts its new hire paperwork all electronically. This saves time, and trees!
---
No current job postings.
---
No current job postings.
---
No current job postings.
---