Welcome to our Insight blog where you will find stories and announcements that pertain to the industries Pyrotek serves, from aluminium to zinc galvanizing to glass to acoustics to battery materials and more.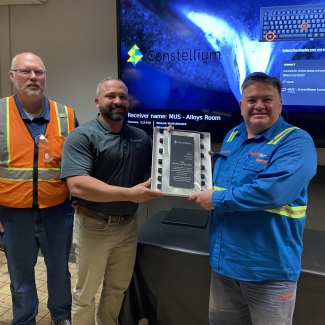 by David Cole | 7 June 2022
Constellium Muscle Shoals' aluminium manufacturing operation in Muscle Shoals, Alabama, USA, presented Pyrotek with a "Contractor of the Year Award," following molten metal furnace refractory relining and maintenance work. Since 2015, Pyrotek's refractory services team has been providing refractory linings for furnaces, crucibles, and troughs for Constellium Muscle Shoals.