Welcome to our Insight blog where you will find stories and announcements that pertain to the industries Pyrotek serves, from aluminium to zinc galvanizing to glass to acoustics to battery materials and more.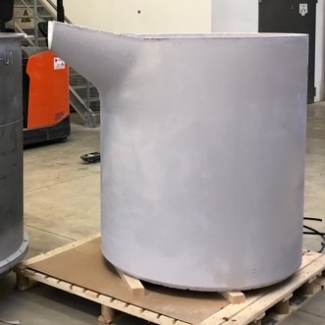 by David Cole | 1 June 2022
At 2.5 tonnes capacity for molten metal, a Pyrotek Ceramite® Dual-Cast Crucible transfer ladle is the largest in use today at any foundry in Western Europe. It's currently performing successfully for premium automotive foundry in Germany.