Welcome to our Insight blog where you will find stories and announcements that pertain to the industries Pyrotek serves, from aluminium to zinc galvanizing to glass to acoustics to battery materials and more.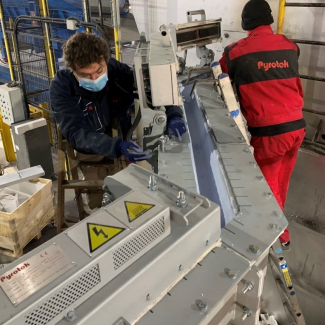 by David Cole | 24 August 2021
Pyrotek delivered and installed a 19.5-meter (64-foot) transfer line (launder) with infrared heating lids at CIE C. Vilanova, a high-pressure die casting plant in Barcelona, Spain. A previously installed transfer line provided by another vendor was leading to freezing aluminium, metal overflows, and unsafe conditions.