Tabletop Refractory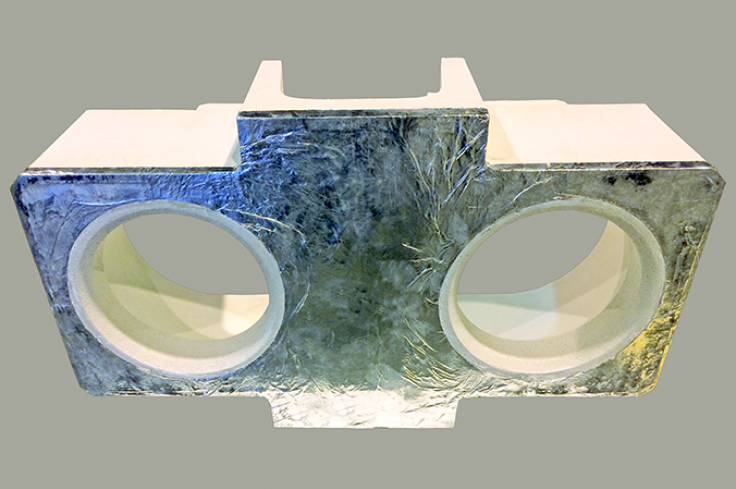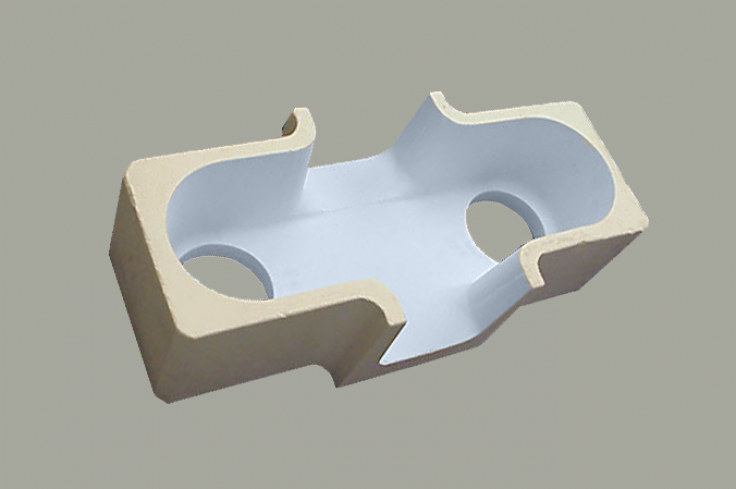 Overview
Pyrotek tabletop refractory includes precast refractory components used to distribute molten metal to mould positions in a vertical direct chill (VDC) billet casting tables. The shape, size and configuration of the components depends on the equipment manufacturer and their specific design preferences. Shapes can be categorized as either trough or feeder components. Trough sections typically include entries, tees, troughs and elbows. Feeder parts are commonly described as cross feeders, half feeders (tee feeders) and end feeders. All feeder shapes contain an aperture in the bottom that delivers metal to the casting and is concentric to the mould. The tabletop refractory assembly are joined using mastic, mastic and ceramic rope, or mastic and ceramic paper gaskets. Typically, a thermal insulation layer is added between the refractory and the casting table weldment in the form of pourable backup insulation refractory or ceramic packing wool. Below the parts, a thin layer of ceramic paper is commonly installed. To deliver repeatable casting performance, tabletop refractory should have a low thermal conductivity to resist heat transfer from molten metal and a high thermal capacity to remain hot between casting cycles while resisting wear, erosion, corrosion, and thermal shock with high hardness, inertness to aluminium and high fracture toughness respectively.
Pyrotek Offerings
Pyrotek offers a variety of tabletop refractory products.
Our newest base-insulated tabletop refractory is an assembly of non-RCF components. It utilizes a K23-01 refractory shape with a recess in the bottom that captures a 10 millimetre thick micro-porous insulation board. K23-01 refractory was specifically designed for this application and has a high flexural strength, moderate thermal conductivity and low coefficient of thermal expansion. Integration of the insulation board significantly reduces heat transfer through the bottom of the components. It is backed with aluminium foil and secured with aluminium tape. In addition, an innovative surface treatment is applied during production that is compatible with all boron nitride coatings. The combination of these attributes resist abrasion, mechanical and thermal stress, heat transfer, and degradation of assembly joints. The product is protected by pending patents filed in numerous locations around the globe.
Alternatively, Pyrotek's shell-insulated tabletop refractory utilizes a hard-wearing refractory (Pyrocast FS73 AL) that is cast inside a highly insulative refractory (Wollite 45) to increase thermal performance over monolithic shapes. We also provide monolithic tabletop refractory in many different material options including Insural 140.
Improve safety with non-RCF refractory
Lower thermal gradients across the casting table with insulative design options
Extend service life with high wearing and thermal shock resistant refractory
Reduce joint maintenance with low thermal expansion
Optimize performance with custom shapes