AutoPour Ladles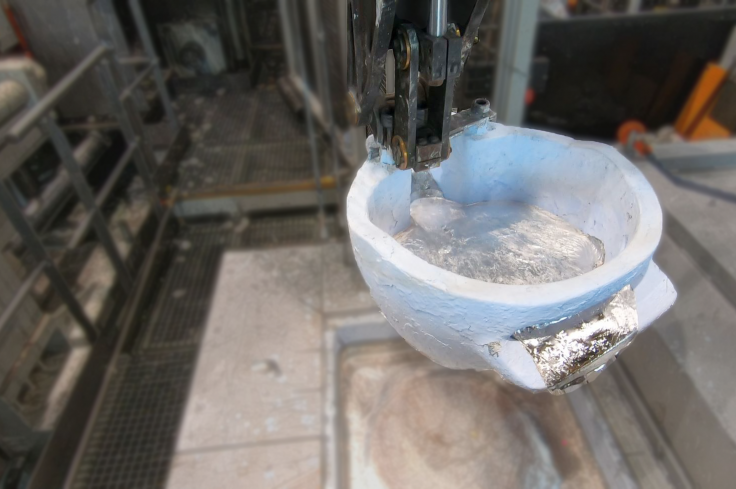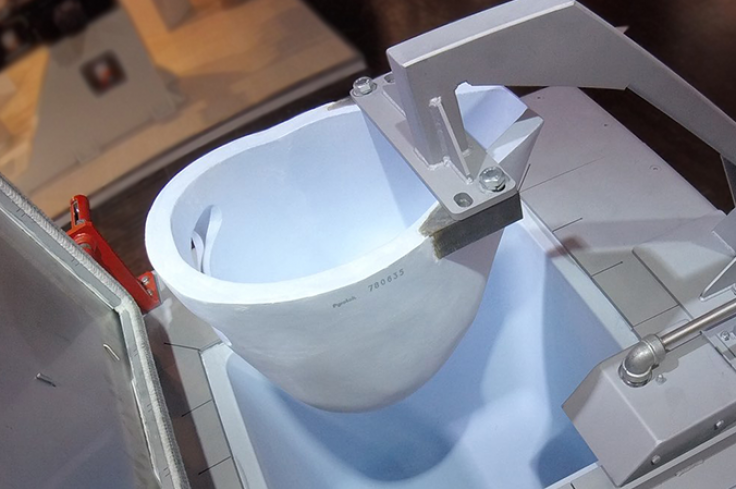 Overview
Pyrotek AutoPour ladles are specifically designed and engineered for robotic or automated metal transfer from the holding furnace to the casting station. AutoPour ladles are used in foundry die casting processes including high pressure, gravity casting and sand casting.
Pyrotek Offerings
Pyrotek offers exclusive reinforced fibreglass material (RFM®) for AutoPour ladle applications. RFM ladles are helping foundries around the world cut way down on inclusions flowing into their finished castings, and reducing the frequency of ladle-change stoppages caused by metal sticking and wear. RFM is a composite ceramic material that is tough and tolerant of mild mechanical abuse. This material allows the walls and base of the AutoPour ladle to be manufactured with much thinner sections than are usually associated with refractory parts. 
A variety of customizable design options including ladle capacity, mounting position and bracket type, clearance requirements, and shapes are available.
Up to 3-6 times longer service life than cast iron
Reduced maintenance downtime and casting scrap
Lower furnace temperatures, producing energy cost savings
Customizable designs to fit customer-specific applications