Electrical Control Panels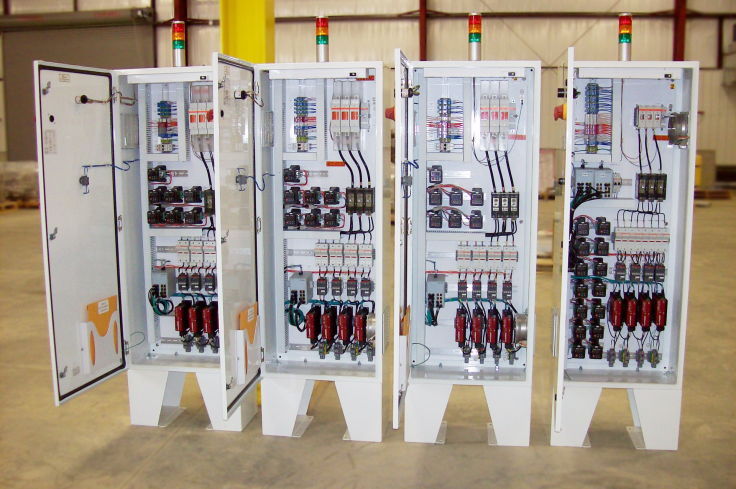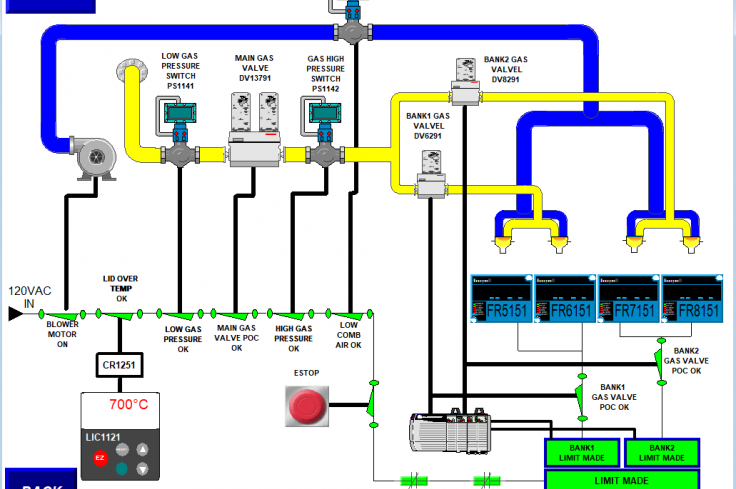 Overview
Electrical control panels serve as an interface between the operator and the equipment they're operating. Pyrotek is recognized globally as a design-and-build leader of advanced control panels for electric heating systems, gas combustion systems, and other automated control systems. Over the years, Pyrotek has specialized in making control panels for applications such as electric heating furnaces, heated launders, combustion furnaces, combustion preheaters, degassing furnaces, and pneumatic controls.
Pyrotek Offerings
Control panels provide simple, safe and easy operation of equipment and, in some cases, provide feedback on current operating conditions and information on the task that the equipment is performing. These include simple relay logic panels for single heater/burner applications to multi-zone, multi-panel systems with PLC (programmable logic controller) and HMI (human machine interface) screens which can interface with customers' SCADA (supervisory control and data acquisition) control systems.
"Panels can be built to deliver any data requested," says Bob Temple, an Electrical Engineer for Pyrotek at its Engineering Services Center in Cortland, New York, USA. "Typical data requested is process temperature, temperature set point, heater power, heater current, and heater voltage."
Pyrotek's control panels meet all the highest compliance standards. They're inspected by independent laboratories for safety compliance to ensure customers get a safe, high-quality product. Pyrotek's Cortland, New York, USA facility has a UL 508A certified panel shop.
Allows operators to quickly adapt process parameters
Limits operators' direct contact with equipment
Equipment retrofits available
Custom controls and fabrication
Main Control Panels
Operator Control Panels