Production Associate
Employment Type: Full-time
Location: Aurora, Ohio
This position is within the Mining And Metals Industry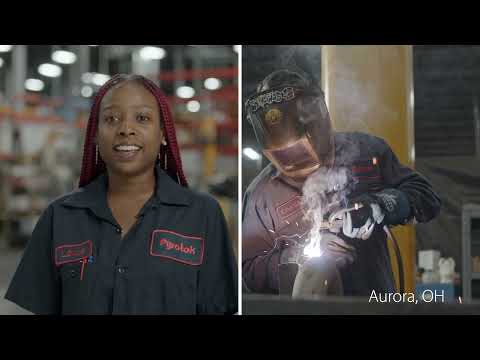 Play video
Job Summary
Who is Pyrotek? Pyrotek is the most successful global industrial company you've never heard of (until now). Pyrotek is a global leader in high temperature materials and our products impact virtually everyone in the developed world. Our global team has worked for decades to deliver new technologies, advanced engineered systems and innovative materials to customers in industries all over the world. The last car, train and plane you rode in were all safer and more energy efficient because of Pyrotek. The beverage cans in your refrigerator are lighter, stronger and infinitely recyclable because of Pyrotek. Join our team and create, improve and innovate the everyday!
Essential Duties and Responsibilities
Shift: Monday - Friday, 1st shift *Flexible starting time between 6am-8am
This position performs a variety of tasks which includes filing, cleaning equipment, repairing and patching material, mixing cements and moving finished goods.  
Essential Functions/Responsibilities
Safely and efficiently use hoist, and pallet jacks to move raw materials and finished goods throughout the facility.
Efficiently and effectively perform routine tasks such as cleaning measuring gauges, filing and general cleaning and organizing of the department.
Precisely mix cement as requested per standard procedures.
Meticulously patch, sand and repair graphite materials as identified within the department.
Accurately label raw and finished goods materials used in the department.
Continually maintain and keep work area neat and orderly.
Promptly report all maintenance needs with equipment to supervisor or management.
Carefully complete all inspection and inventory forms as required.
Why work for Pyrotek?  Check out our Video!!
Competitive compensation and benefit plans
Collaborative, innovative, and team environment
Popcorn Thursday's!
Low turnover and high retention!  A lot of our employees have been here for over 20 years!
And bottom line, just darn nice people!
Click the I'm Interested button so our hiring team can review your application and schedule time to speak with you soon! 
What happens next?  Once you submit your application / resume, a member of the recruiting team will send you an email with a self-schedule link to speak with one of our Recruiters.  Watch your email for that link! 
Qualifications
Education/Experience
High school diploma or GED equivalency preferred.
Previous manufacturing experience is a plus
Knowledge/Skills/
Core Business Skills.  Ability to exercise sound judgement and discretion in handling of proprietary and confidential information.  Ability to use hoists, and various hand tools such as weigh scales and pallet jacks. 
Core People Skills.  Ability to positively interact and work collaboratively with a diverse group of people at all levels of the organization.  Genuine with high ethical standards and values and personal integrity and honesty.  Ability to apply a large measure of common sense to a variety of situations.
Communication Skills.  Ability to speak clearly and persuasively in positive or negative situations, listen and obtain clarification, and respond well to questions.  Proficiency in writing clearly and concisely.
Technical Skills. Ability to read, comprehend, and follow work instructions. Ability to use a variety of hand and power tools. Ability to read a tape measure.
Professional Investment. Demonstrated commitment to own personal professional development and learning.
Physical/Sensory Requirements
The following physical activities described here are representative of those required by a team member to perform the essential functions of this position. Reasonable accommodation, if feasible, will be made to enable individuals with disabilities to perform the functions of position.
Must be able to stand for long periods of time, bend, reach, walk, and use hands and fingers to handle or feel. Ability to lift up to 65 pounds occasionally and up to 25 pounds frequently.  Must be able to communicate effectively in English by telephone, in person and in writing and effectively use a personal computer.  Specific vision abilities required by this job include close vision, color vision, peripheral vision, depth perception, and ability to adjust focus.
Working Environment
While performing the essential responsibilities of this position, team member generally will work in an industrial manufacturing environment. Moderate background noise, presence of natural and artificial light, exposure to work temperatures from ambient to controlled, hard walking surfaces for standing and walking, moderate amounts of airborne graphite dust.
#manufacturingjobs #PyrotekHiring #production
Pyrotek is an Equal Employment Opportunity Employer and does not discriminate on the basis of race, religion, color, sex (including pregnancy, gender identity, and sexual orientation), parental status, national origin, age, disability, family medical history or genetic information, political affiliation, military service, or other non-merit based factors.
California residents please take a moment to review our California Resident Applicant Data Collection Notice