Saw/Treat Operator
Employment Type: Full-time
Location: Aurora, Ohio
This position is within the Mining And Metals Industry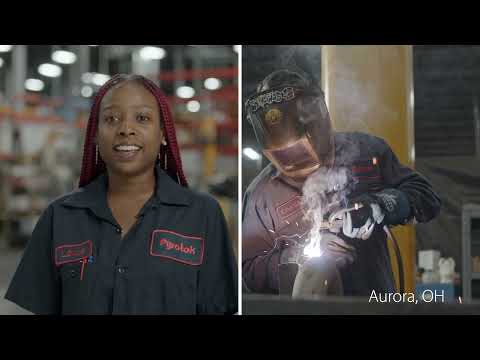 Play video
Job Summary
Who is Pyrotek? Pyrotek is the most successful global industrial company you've never heard of (until now). Pyrotek is a global leader in high temperature materials and our products impact virtually everyone in the developed world. Our global team has worked for decades to deliver new technologies, advanced engineered systems and innovative materials to customers in industries all over the world. The last car, train and plane you rode in were all safer and more energy efficient because of Pyrotek. Join our team and create, improve and innovate the everyday!
Essential Duties and Responsibilities
First Shift : Monday- Friday 6:00am - 2:00pm
Starting wage: $18/hour with the potential to start higher based on experience.
The Saw/Treat Operator is responsible to identify, move and prepare raw material based on production schedule.  This position sets up the chemical treatment vessel and ovens for materials by loading, unloading and operating the chemical treatment equipment preparing for the production needs on the shop floor.  
This is a blended position that will work with raw materials and operate horizontal and vertical band saws to produce parts. Must be able to accurately read tape measure.
Some of the Essential Functions/Requirements include (for full job description, apply online):
Efficiently set up and operate vertical and horizontal band saw equipment to produce high quality parts within acceptable time and quality standards by performing routing operations through repetition.
Accurately follow production schedule by studying and properly executing work orders, blueprints, engineering plans, material specifications, and locations.
Precisely process complicated operations or machines under the supervision/guidance of a supervisor.
Regularly monitor chemical treat equipment and regulate accordingly adjusting valves and controls to maintain system temperature, pressure and vacuum levels. 
Meticulously observe and record chemical reactions, monitor gauges and signals and make specified adjustments as directed by Engineering, Maintenance, Safety or your supervisor.
Correctly follow written work schedules to assist the plant in meeting production goals and commitments.
Carefully maintain equipment through:

Proper operation following ISO process and procedures,
Promptly completing all preventive maintenance requirements outlined by the product manual and maintenance logs,
Following manufacturer's instructions,
Assisting engineers, maintenance or others as deemed necessary with troubleshooting malfunctions,
Replacement of worn tools and parts for equipment in the department.
Why work for Pyrotek Aurora?  Check out our Video!
Competitive compensation and benefit plans
Collaborative, innovative, and team environment
Popcorn Thursday's!
Low turnover and high retention!  A lot of our employees have been here for over 20 years!
And bottom line, just darn nice people!
Click the I'm Interested button so our hiring team can review your application and schedule time to speak with you soon! 
What happens next?  Once you submit your application / resume, a member of the recruiting team will send you an email with a self-schedule link to speak with one of our Recruiters.  Watch your email for that link!  
Qualifications
Education/Experience  
High School Diploma or equivalent.
Knowledge/Skills/Abilities
Applications Skills. Ability to read, understand and interpret blueprints, drawings and sketches.   Ability to use and interpret dimensional measuring tools (tape measure) or equipment.  Strong mechanical aptitude.  Proficient with math skills, simple calculations involving fractions and decimals.  Ability to identify and implement improvements.  Ability to use hoists, hand tools and other instruments. Ability to obtain tow motor certification.
Core People Skills. Genuine with high ethical standards and values and personal integrity and honesty.  Ability to apply a large measure of common sense to a variety of situations.
Communication Skills.  Ability to speak clearly and persuasively in positive or negative situations, listen and obtain clarification, and respond well to questions. 
Computer/Applications Skills. Proficient use of oven software.  Ability to operate bar code scanners.  Familiarity and ability to learn an Enterprise Resource Program (ERP) system.   
Core Business Skills. Ability to work independently, without significant direction and to use resources effectively to "figure it out". 
Physical/Sensory Requirements
The following physical activities described here are representative of those required by a team member to perform the essential functions of this position. Reasonable accommodation, if feasible, will be made to enable individuals with disabilities to perform the functions of position.
Must be able to stand for long periods of time, bend, reach, walk, and use hands and fingers to handle or feel. Ability to lift up to 75 pounds occasionally and up to 25 pounds frequently.  Must be able to communicate effectively in English by telephone, in person and in writing.  Effectively use a personal computer.  Specific vision abilities required by this job include close vision, color vision, peripheral vision, depth perception, and ability to adjust focus.
Working Environment
Works in a manufacturing environment where employee is frequently exposed to loud noise, moving mechanical parts, light to moderate amounts of airborne graphite dust, presence of natural and artificial light. Hard-working surfaces for standing and walking.  May require the use of Personal Protection Equipment (PPE).
#Pyrotekhiring #manufacturing #manufacturingjobs #aurorajobs
Pyrotek benefits include:
Medical, Dental, Vision after 31 days
Paid Vacation 
401(k) with generous match
Profit Sharing
 Supplemental Benefits
Pyrotek is an Equal Employment Opportunity Employer and does not discriminate on the basis of race, religion, color, sex (including pregnancy, gender identity, and sexual orientation), parental status, national origin, age, disability, family medical history or genetic information, political affiliation, military service, or other non-merit based factors.
California residents please take a moment to review our California Resident Applicant Data Collection Notice