Cost Accountant/Analyst
Employment Type: Full-time
Location: Cortland, New York
This position is within the Mining And Metals Industry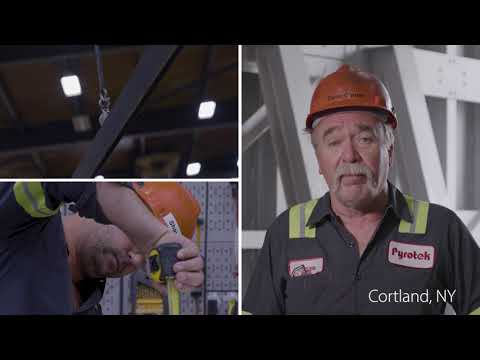 Play video
Job Summary
Who is Pyrotek? Pyrotek is the most successful global industrial company you've never heard of (until now). Pyrotek is a global leader in high temperature materials and our products impact virtually everyone in the developed world. Our global team has worked for decades to deliver new technologies, advanced engineered systems and innovative materials to customers in industries all over the world. The last car, train and plane you rode in were all safer and more energy efficient because of Pyrotek. The beverage cans in your refrigerator are lighter, stronger and infinitely recyclable because of Pyrotek. Join our team and create, improve and innovate the everyday!
Essential Duties and Responsibilities
In house hiring alert!!  Join the Cortland Team for an on-site hiring event.
Tours, interviews and offers at event.   Event is Thursday, February 9 from 9:00 am – 5:00 pm.  No RSVP needed! 
The Cost Accountant reviews, analyzes, and reports on material, labor and other expenses to ensure that costs for the company's products are allocated according to corporate procedures and best practices, and in compliance with financial accounting standards.  Works closely with manufacturing, supply chain, and sales to provide relevant information to all management levels for timely business decisions.  Drive increased profitability by identifying continuous improvement opportunities.
This position will provide support for our Carlisle, PA and Cortland, NY facilities.  The ideal candidate can sit in either facility.  We can support a hybrid work environment.
We are interested in every qualified candidate who is eligible to work in the United States. However, we are not able to sponsor visas to maintain residency in the United States. 
Essential Functions and Responsibilities
Work collaboratively to provide high level support to regional, local and functional management teams; responsibilities to include:

Monthly review of financial statements and analysis.
Providing timely and accurate financial information to drive profitability of business.

Monitor inventory transactions and processes to ensure accuracy and compliance with corporate policies; following up to rectify or escalate as appropriate.
Through coordination with local management, preparation of annual operational budgets and forecasts for the relevant business areas.
Periodic review and analysis of departmental manufacturing and purchase burden rates to ensure accurate inventory costing.
Use corporate resources and reporting systems to provide high level support to capital expenditure justification, budgeting, forecasting, and reporting, in addition to annual fixed asset physical inventories.
Engage collaboratively with appropriate team members to embrace continuous improvement for cost control and inventory management.
Proactively identify potential cost accounting challenges and coordinate issue resolution/problem solving with applicable functional teams.
Determine the effectiveness of policies, procedures, and projects/plans. Through appropriate coordination with Cost Accounting Manager, take corrective measures when necessary. Identify new applications, innovations, quality and/or safety improvements and report findings/results to management. Ensure all activities and operations are performed in compliance with federal/national, state/regional, and local regulations.   
Click the I'm Interested button so our hiring team can review your application and schedule time to speak with you soon! 
What happens next? Once you submit your application / resume, a member of the recruiting team will send you an email with a self-schedule link to speak with one of our Recruiters. Watch your email for that link! 
Qualifications
Education/Experience  BS in Accounting or related field, plus three (3) years of cost accounting experience; or equivalent combination of education and experience.  Previous experience in a manufacturing environment and/or a global and multi-cultural organization highly preferred.   
Knowledge/Skills/Abilities
Accounting Skills. Strong general accounting and financial analysis skills. General understanding of US GAAP. Ability to comprehend, interpret, and apply internal policies and procedures consistently in daily activities.  A deep understanding and knowledge of cost accounting and ERP systems is required.
Core People Skills. Ability to positively interact and work collaboratively with a diverse group of people at all levels of the organization and across the globe. 
Communication Skills. Ability to speak clearly and persuasively in positive or negative situations, listen and obtain clarification, and respond well to questions.  Proficiency in writing clearly and concisely and editing work for spelling and grammar. 
Strategic Change Agent.  Courage to make and encourage others to make difficult decisions.  
Computer/Applications Skills. Proficient MS Office computer skills, including Word, Excel, and PowerPoint and SharePoint. Experience using consolidation software, ERP systems, and business analytic tools. Prior experience with SAP BPC and Infor Visual Manufacturing a plus.
Analytical Skills. Ability to use information/data and various metrics to develop an informed and factual business case.  Strong financial analytical capabilities for developing profitable product strategies. 
Core Business Skills. Ability to exercise sound judgement and discretion in handling of proprietary and confidential information. Displays willingness to make decisions and work independently, without significant direction and to use resources effectively to "figure it out". 
Travel. Willing and able to travel domestically up to 10% of the year.
#PyrotekHiringNow
Pyrotek benefits include:
Medical, Dental, Vision after 31 days
Paid Vacation & Sick Leave
401(k) with generous match
Profit Sharing
Supplemental Benefits
Pyrotek is an Equal Employment Opportunity Employer and does not discriminate on the basis of race, religion, color, sex (including pregnancy, gender identity, and sexual orientation), parental status, national origin, age, disability, family medical history or genetic information, political affiliation, military service, or other non-merit based factors.
California residents please take a moment to review our California Resident Applicant Data Collection Notice