Shipping Specialist
Employment Type: Full-time
Location: Aurora, Ohio
This position is within the Mining And Metals Industry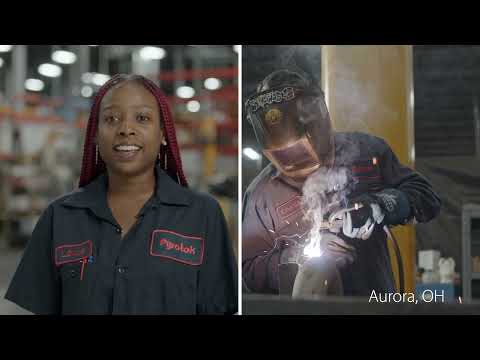 Play video
Job Summary
Who is Pyrotek? Pyrotek is the most successful global industrial company you've never heard of (until now). Pyrotek is a global leader in high temperature materials and our products impact virtually everyone in the developed world. Our global team has worked for decades to deliver new technologies, advanced engineered systems and innovative materials to customers in industries all over the world. The last car, train and plane you rode in were all safer and more energy efficient because of Pyrotek. The beverage cans in your refrigerator are lighter, stronger and infinitely recyclable because of Pyrotek. Join our team and create, improve and innovate the everyday!
Essential Duties and Responsibilities
Shift: Monday-Friday : 6am-2:30pm or 7am-3:30pm
Facilitate the safe and efficient picking, preparation, packaging and transportation of product for shipment to our customers.  Use packing list/bills of lading to verify the accuracy of incoming and outgoing shipments and orders. Documents damages and discrepancies for future reimbursement and reconciliation.
Essential Functions/Responsibilities
Safely, expeditiously and accurately transport products:

To/from work site or shipping areas using material handling equipment such as a forklift or pallet jack.
Load and unload materials onto or from trucks, pallets, trays, racks, and shelves. Assist outside truckers to properly load cargo.

Accurately examine job packet, order information, and shipping documents to ensure:

Items are prepped properly for cargo through inspection, weighing, measuring, and counting.
Package parts for shipment are securely stored, this includes efficiently operating RanPak, InstaPak and other packaging machines.
Package contents are verified, complete and meets company quality standards.
Count and part number of items are verified prior to packaging.
Incoming and outgoing freight is verified and documented against packing list/bills of lading.
Incoming and outgoing warehouse parts are subject to a visual quality check.

Efficiently build pallets and crates using hand and power tools as needed for specific orders ensuring wrap and label for packages are correct as indicated on the work order.
Accurately maintain inventory levels by transferring and transacting products in real time using the bar code scanning system.
Maintain timely communication with the Warehouse Supervisor to advise of status changes that affect order commitments.
Safely operate fork trucks, overhead crane, electric pallet jack and other industrial vehicles for which training has been completed and qualification achieved and maintained through the daily checklist. Operate tools and equipment as instructed and only as intended by the manufacturer. Ensure tools and other items are safely and properly stored.
Under instruction from Warehouse Supervisor, assists with assembly / Shipping projects as needed; to include:

Performs bench and floor work as assigned to assemble, construct, build and repair parts for, degassing equipment, metal pumps and similar units.  May require grinding, sanding, cementing, wrapping, engraving and painting.
Set up or adjust fixture equipment as appropriate to assemble parts. 
Ensure assemblies are altered or adjusted for a specified fit or specification range based on blueprints. 
Accurately perform quality test and work in conjunction with quality inspectors on parts assembled.
Why work for Pyrotek?  Check out our Video!!
Competitive compensation and benefit plans
Collaborative, innovative, and team environment
Popcorn Thursday's!
Low turnover and high retention!  A lot of our employees have been here for over 20 years!
And bottom line, just darn nice people!
Click the I'm Interested button so our hiring team can review your application and schedule time to speak with you soon! 
What happens next?  Once you submit your application / resume, a member of the recruiting team will send you an email with a self-schedule link to speak with one of our Recruiters.  Watch your email for that link!  
Qualifications
Education/Experience High School Diploma or General Education Development (GED) / Test Assessing Secondary Completion (TASC), or equivalent combination of education experience. Previous experience in one or more of the following areas preferred: warehousing, shipping, fulfilling daily order demands preferred.
Knowledge/Skills/Abilities
Core People Skills.  Ability to positively interact and work collaboratively with a diverse group of people at all levels of the organization.
Communication Skills.  Ability to speak clearly and persuasively in positive or negative situations, listen and obtain clarification, and respond well to questions. Ability to read and understand documents such as work orders, policy manuals, safety rules, operating and maintenance instructions, and procedure manuals. 
Computer/Applications Skills. Working knowledge of Microsoft Office Products, specifically Word.  Ability to operate electronic weight, printing and computing equipment including bar code scanners. 
Core Business Skills. Ability to work independently and to use resources effectively to "figure it out".  Ability to add, subtract, multiply and divide numbers. Ability to perform mathematical skills in the form of measurement and other work material calculations utilizing a calculator. 
Material Handling. Ability to use hoists, and various hand and power tools such as band and circular saws, weigh scales, foam generating equipment and banding equipment.  Ability to read and interpret simple blueprints.  Ability to obtain licensing/certification to operate forklift, or other equipment as needed.
Physical/Sensory Requirements
The following physical activities described here are representative of those required by an team member to perform the essential functions of this position. Reasonable accommodation, if feasible, will be made to enable individuals with disabilities to perform the functions of position.
Must be able to sit for long periods-of-time, bend and reach, use stairs, lift up to 50 pounds occasionally and communicate effectively in English by telephone, in person and in writing. Specific vision abilities required by this job include close vision, distance vision, color vision, peripheral vision, depth perception and ability to adjust focus. Effectively use a personal computer, office equipment and telephone.  Team members performing this job must be able to wear protective or safety equipment such as safety shoes, glasses, gloves, hearing protection, and a respirator as needed.  Maintain license on plant material handling equipment.
Working Environment
While performing the duties of this job, the team member is frequently exposed to fumes or airborne particles, moving mechanical parts such as overhead cranes, vibration and moving vehicles. The noise level in the work environment and job sites can be loud.
#pyrotek #manufacturingjobs #shippingjobs #warehouse #warehousejobs
Pyrotek is an Equal Employment Opportunity Employer and does not discriminate on the basis of race, religion, color, sex (including pregnancy, gender identity, and sexual orientation), parental status, national origin, age, disability, family medical history or genetic information, political affiliation, military service, or other non-merit based factors.
California residents please take a moment to review our California Resident Applicant Data Collection Notice