Material Expeditor / Handler
Employment Type: Full-time
Location: Aurora, Ohio
This position is within the Mining And Metals Industry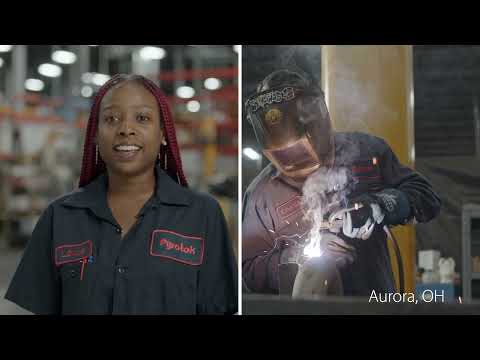 Play video
Job Summary
Who is Pyrotek? Pyrotek is the most successful global industrial company you've never heard of (until now). Pyrotek is a global leader in high temperature materials and our products impact virtually everyone in the developed world. Our global team has worked for decades to deliver new technologies, advanced engineered systems and innovative materials to customers in industries all over the world. The last car, train and plane you rode in were all safer and more energy efficient because of Pyrotek. The beverage cans in your refrigerator are lighter, stronger and infinitely recyclable because of Pyrotek. Join our team and create, improve and innovate the everyday!
Essential Duties and Responsibilities
Shift:  Monday - Friday, 6:00 am - 2:30 pm
The material expeditor will manage work orders by reviewing the production schedule, material requirements, pulling and staging material and orders to support manufacturing. This position will work alongside quality, engineering, shipping, and production personnel to expedite parts where necessary to guarantee that delivery commitments are being met.
Essential Functions/Responsibilities
Review planning schedule, enterprise resource program (ERP); and also coordinate and communicate with  assembly and purchasing departments  to ensure material delivery due dates are aligned with manufacturing due dates set by planning or supply chain.
Collaborate with planning, and production departments to ensure on time delivery through regular review of, computer system reports and work order packets daily to ensure:

Schedule adherence
Material availability and location
Work in progress positioning
Proper staging of raw materials 
Finished goods are stored in proper locations

Act as first point of contact for production team members to identify production constraints and facilitate communication between production and planning to quickly react and respond to material shortages or other factors impacting production
Review assembly work orders and organize/prioritize based on material availability.  Communicate and coordinate with Assembly Supervisor to determine and confirm the daily and weekly production schedule.
Inspect material before parts are made, review and monitor progress as parts are being made, specifically examine for accuracy:

Work-in-process
Parts and part numbers required for assembly
Quantity discrepancies
Damaged or unmarked parts

Provide support to machine shop and assembly departments by locating, and transporting raw or work-in-process materials, parts, and finished goods using a forklift, handcart or manually. 
Collaborate with other departments on continuous improvement initiatives.
Ensure Work in Progress (WIP) integrity between production, and physical inventory.
Why work for Pyrotek?  Watch our video!
Innovative and collaborative manufacturing plant
Safety PPE provided (can include prescription safety glasses)
Generous benefits and compensation (some benefits start day 1)
Generous employee referral and recognition programs (includes $$ and paid days off)
Regular performance and salary reviews
Great Team!
Click the I'm Interested button so our hiring team can review your application and schedule time to speak with you soon! 
What happens next?  Once you submit your application / resume, a member of the recruiting team will send you an email with a self-schedule link to speak with one of our Recruiters.  Watch your email for that link!  
Qualifications
Must Haves:  High school diploma or GED, plus a minimum of three (3) years manufacturing assembly and/or warehouse experience or equivalent combination of education and experience.
Experience with Enterprise Resource Program (ERP) is required
Knowledge/Skills/Abilities
Core People Skills.  Ability to positively interact and work collaboratively with people at all levels of the organization in a fast-paced environment.  Must be able to set effective priorities and adjust quickly and appropriately to changing demands and needs. 
Communication Skills.  Ability to speak clearly and persuasively in positive or negative situations, listen and obtain clarification, and respond well to questions.  Proficiency in writing clearly and concisely.
Computer/Applications Skills. Proficient computer skills using a variety of software applications systems.  Working knowledge of Microsoft Office Products, specifically Word, Excel and Outlook.  Ability to operate bar code scanners.  Working knowledge and experience with productions and manufacturing work order within an Enterprise Resource Program (ERP) system.   
Core Business Skills. Ability to exercise sound judgement and discretion in handling of proprietary and confidential information.  Ability to work independently, without significant direction and to use resources effectively to "figure it out".  Strong organizational skills.  Ability to work in a multi-tasking environment.  Strong critical thinking skills, judgment and keen attention to detail and accuracy.  Exceptional prioritization, time management and organizational skills.  Ability to use hoists and various hand and power tools such as steel cutters, crowbar and claw hammer, band and circular saws.  Ability to read and interpret simple blueprints.  Ability to obtain licensing/certification to operate forklift, and scissor lift.
Physical/Sensory Requirements:
The following physical activities described here are representative of those required by an employee to perform the essential functions of this position. Reasonable accommodation, if feasible, will be made to enable individuals with disabilities to perform the functions of position.
Job requires moderate amount of time working at a PC and effective use of a personal computer, office equipment and telephone. Requires significant amount of time operating a forklift to move material between operations.  Must be able to lift 25 pounds frequently and up to 75 pounds occasionally. Frequently required to stand or walk. Communicating effectively by telephone, in person and in writing is required.
Working Environment:
Presence of natural and artificial light, exposure to work temperatures including ambient and controlled. Temperature variations within plant environment based on seasons.  Light to moderate amounts of airborne graphite dust.  Moderate background noise.  Hard working surfaces for standing and walking.  Majority of time will be in a warehouse environment where PPE may be required. 
#warehousejobs #pyrotekcareers #pyrotekhiringnow
Pyrotek is an Equal Employment Opportunity Employer and does not discriminate on the basis of race, religion, color, sex (including pregnancy, gender identity, and sexual orientation), parental status, national origin, age, disability, family medical history or genetic information, political affiliation, military service, or other non-merit based factors.
California residents please take a moment to review our California Resident Applicant Data Collection Notice