IS Support Analyst / Recycling Coordinator
Employment Type: Full-time
Location: Aurora, Ohio
This position is within the Mining And Metals Industry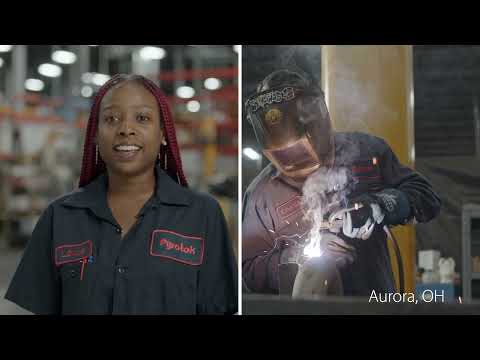 Play video
Job Summary
Who is Pyrotek? Pyrotek is the most successful global industrial company you've never heard of (until now). Pyrotek is a global leader in high temperature materials and our products impact virtually everyone in the developed world. Our global team has worked for decades to deliver new technologies, advanced engineered systems and innovative materials to customers in industries all over the world. The last car, train and plane you rode in were all safer and more energy efficient because of Pyrotek. The beverage cans in your refrigerator are lighter, stronger and infinitely recyclable because of Pyrotek. Join our team and create, improve and innovate the everyday!
Essential Duties and Responsibilities
In collaboration with the USA Systems Team, this position provides support to System Administrators in a helpdesk ticket environment by assisting users, escalating issues as necessary and performing routine maintenance.  Also, assists in providing hardware support for physical work location and assisting in the documentation of procedures/processes.  This position will be responsible for overseeing, documenting, and coordinating the responsible recycling of all USA IT Equipment.
** We are interested in every qualified candidate who is eligible to work in the United States. However, we are not able to sponsor visas to maintain residency in the United States. **
Essential Functions/Responsibilities
Effectively and efficiently manage the USA IT Equipment Recycling program to ensure that legacy equipment is properly documented, wiped/sanitized of company information, and recycled responsibly within EPA regulations.  Specific areas of responsibility include, but may not be limited to:

Development of an organized, commonsense storage/recycling process for legacy IT equipment.
Properly documenting, cleaning/wiping of company information, and decommissioning of legacy IT equipment
Coordinating proper recycling of various IT equipment following the rules and regulations outlined by the Environmental Protection Agency (EPA)
Working alongside USA Safety and Environmental Departments within the organization to ensure proper guidelines are being followed for processing/recycling legacy IT equipment

Assist System Administrators as needed for support for incoming tickets by promptly and effectively assessing the needs and either addressing or escalating as appropriate. Specific areas of responsibility include but may not be limited to:

Inquiries or support requests for network users related to directories and security access.  Limited to non-server level items, such as:

Password Resets
Unlocking of Accounts
Group Membership Management
Access to resources on the network

Assist users with support of approved Microsoft Office related software packages
Answer user questions related to the operation of various software programs.
Completing additional requests or questions from users as appropriate.

Assist System Administrator with proper deployment of PC's to network users according to policy, and maintain security compliance of PC's at assigned location(s) by:

Updating PC Firmware/BIOS as required.
Updating Operating System as required.
Loading and updating software applications as required.

Help document, and maintain policies, procedures and associated training plans for system administration and appropriate use.
Why work for Pyrotek?  Check out our Video!!
Competitive compensation and benefit plans
Collaborative, innovative, and team environment
Popcorn Thursday's!
Low turnover and high retention!  A lot of our employees have been here for over 20 years!
And bottom line, just darn nice people!
Click the I'm Interested button so our hiring team can review your application and schedule time to speak with you soon! 
What happens next?  Once you submit your application / resume, a member of the recruiting team will send you an email with a self-schedule link to speak with one of our Recruiters.  Watch your email for that link!  
Qualifications
Education/Experience  Associate of Applied Science Degree, plus three years of IT support experience; or equivalent combination of education and experience.  
Knowledge/Skills/Abilities
Computer/Applications Skills.  Proficient computer skills using a variety of software applications and systems.  Working technical knowledge of Microsoft Office Products, as well as Windows 10 Operating System.  ERP Experience preferred.
Core People Skills.  Ability to positively interact and work collaboratively with a diverse group of people at all levels of the organization.  Flexibility to adjust plans and schedules to accommodate employee requests. 
Communication Skills.  Ability to speak clearly and persuasively in positive or negative situations, listen and obtain clarification, and respond well to questions.  Proficiency in writing clearly and concisely and editing work for spelling and grammar.  
Core Business Skills.  Ability to work independently, without significant direction and to use resources effectively to "figure it out".  Strong critical thinking and analytical skills, judgment and keen attention to detail and accuracy.  Exceptional prioritization, time management and organizational skills.  Ability to write routine reports and correspondence.
Analytical Skills.  Ability to use information/data and various metrics to develop an informed and factual business case.  Ability to define problems, collect objective data, establish facts and draw valid conclusions.
Physical/Sensory Requirements
The following physical activities described here are representative of those required by an employee to perform the essential functions of this position. Reasonable accommodation, if feasible, will be made to enable individuals with disabilities to perform the functions of position.
Must be able to sit for long periods-of-time, bend and reach, use stairs, lift up to 25 pounds occasionally and communicate effectively in English by telephone, in person and in writing. Effectively use a personal computer, office equipment and telephone. 
Working Environment
Generally, work in an office environment with exposure to a manufacturing environment where employee may be exposed to loud noise, moving mechanical parts, and fumes or airborne particles where PPE is required.
#pyrotekcareers #IT #IS #ISJobs #pyrotekhiring #Systemsanalyst 
Pyrotek is an Equal Employment Opportunity Employer and does not discriminate on the basis of race, religion, color, sex (including pregnancy, gender identity, and sexual orientation), parental status, national origin, age, disability, family medical history or genetic information, political affiliation, military service, or other non-merit based factors.
California residents please take a moment to review our California Resident Applicant Data Collection Notice