Electromagnetic Stirrer (EMS) Systems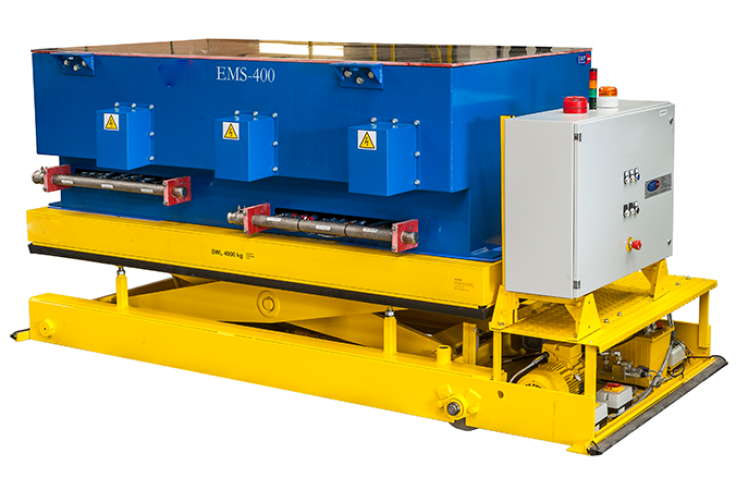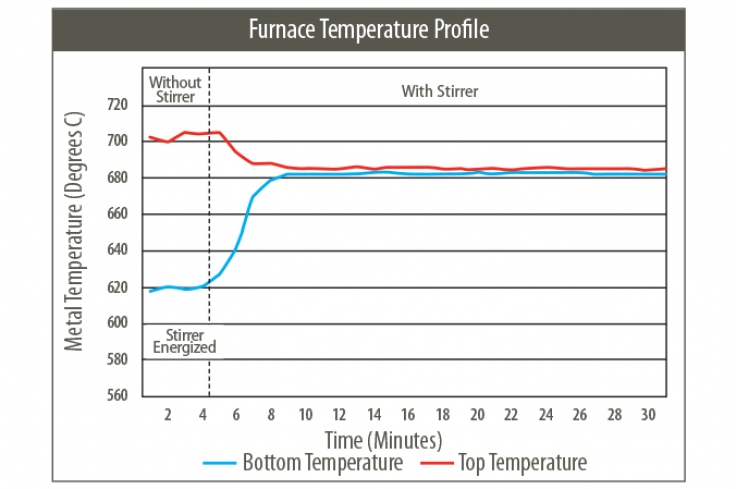 Overview
The Pyrotek electromagnetic stirrer (EMS) system is designed to improve furnace circulation, save energy and improve metal quality. It creates both temperature and chemical homogeneity in the furnace, improving quality and melting performance through circulation and efficient heat transfer.
Pyrotek Offerings
Pyrotek's EMS can be mounted under or on the side of the furnace. The EMS system includes an inductor, frequency inverter, control/operator panels, closed loop water cooling system, with either an air-cooled radiator or water heat exchanger with optional scissor lift and transport car.
Pyrotek electromagnetic stirrers are available for small-capacity to high-capacity furnaces.
Improve chemical and temperature homogeneity
Improve melt rate and furnace cycle time
Reduced furnace energy consumption
Reduced melt loss through less dross generation