Master Scheduler
Employment Type: Full-time
Location: Aurora, Ohio
This position is within the Mining And Metals Industry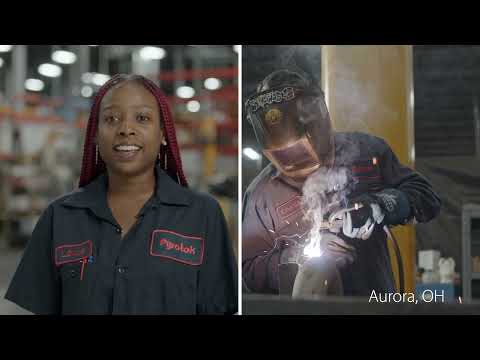 Play video
Job Summary
Who is Pyrotek? Pyrotek is the most successful global industrial company you've never heard of (until now). Pyrotek is a global leader in high temperature materials and our products impact virtually everyone in the developed world. Our global team has worked for decades to deliver new technologies, advanced engineered systems and innovative materials to customers in industries all over the world. The last car, train and plane you rode in were all safer and more energy efficient because of Pyrotek. The beverage cans in your refrigerator are lighter, stronger and infinitely recyclable because of Pyrotek. Join our team and create, improve and innovate the everyday!
Essential Duties and Responsibilities
Through efficient planning and scheduling, manage plant capacity to meet customer demand. Analyze and revise production plan and provides appropriate delivery dates, as required.  Collaborate with Customer Service, Sales, and Management to meet business goals.
** We are interested in every qualified candidate who is eligible to work in the United States. However, we are not able to sponsor visas to maintain residency in the United States. **
Essential Functions/Responsibilities
Efficiently and accurately process Material Requirement Planning (MRP) reports daily, review shop floor capacity compared to the production schedule to identify any issues with meeting the businesses needs. 
Accurately plan work orders to meet customer demands by scheduling when work will be done by operation or shipping department as applicable to meet the needs of the customer.
Proactively work with all internal customers and suppliers to ensure timely flow of materials to meet production schedules.
Actively participate in continuous improvement initiatives, through feedback and contribution to the initiative to create a lean, flexible, and responsive department.
Proactively analyze and measure the current production status and identify problem areas that inhibit full schedule realization and actively communicate with all affected parties/departments.
Working closely and collaboratively with manufacturing, continually improve on time delivery throughout the product life cycle.
Schedule manufacturing capacity to ensure timely customer orders, minimize costs, and improve manufacturing flexibility.
Why work for Pyrotek?  Check out our Video!!
Competitive compensation and benefit plans
Collaborative, innovative, and team environment
Popcorn Thursday's!
Low turnover and high retention!  A lot of our employees have been here for over 20 years!
Safety PPE (Personal Protective Equipment) is provided (can include prescription safety glasses, as well).
And bottom line, just darn nice people!
Click the I'm Interested button so our hiring team can review your application and schedule time to speak with you soon! 
What happens next?  Once you submit your application / resume, a member of the recruiting team will send you an email with a self-schedule link to speak with one of our Recruiters.  Watch your email for that link!  
Qualifications
Education/Experience  Associates Degree, plus a minimum of one (1) year experience in Production Control; or equivalent combination of education and experience.  American Production and Inventory Control Society (APICS) Certification is a plus.
Knowledge/Skills/Abilities
Core People Skills.  Ability to positively interact and work collaboratively with a diverse group of people at all levels of the organization.  Ability to maintain a positive attitude.  Customer oriented.  Team player with cross functional teams.
Quality Skills.  Able to quickly assess obstacles and offer solutions to meet company initiatives.  Able to perform administrative tasks, be observant and thorough.  Continuous improvement mindset.  Detail oriented.
Core Job Skills.  Solid understanding of basic mathematics.  Basic understanding of machining concepts.  Must be able to read and interpret engineering drawings, Information Change Requests (ICR) and Material Requirement Planning (MRP).  Solution driven and self-motivated.  Understanding of constraint-based management and demand driven scheduling.
Communication Skills.  Ability to speak clearly and persuasively in positive or negative situations, listen and obtain clarification, and respond well to questions.  Proficiency in writing clearly and concisely and editing work for spelling and grammar.  Ability to vary writing style to meet business needs. Ability to write routine reports and correspondence.
Computer/Applications Skills. Proficient computer skills using a variety of software applications systems.  Working knowledge of Microsoft Office Products, including Word, Access, SharePoint, Teams and Excel.
Core Business Skills.  Ability to exercise sound judgement and discretion in handling of proprietary and confidential information.  Ability to work independently, without significant direction and to use resources effectively to "figure it out".  Strong critical thinking skills, judgment, and keen attention to detail and accuracy.  Exceptional prioritization, time management and organizational skills.  
Physical/Sensory Requirements
The following physical activities described here are representative of those required by an team member to perform the essential functions of this position. Reasonable accommodation, if feasible, will be made to enable individuals with disabilities to perform the functions of position.
Must be able to sit for long periods-of-time, bend and reach, use stairs, lift up to 25 pounds occasionally and communicate effectively in English by telephone, in person and in writing. Effectively use a personal computer, office equipment and telephone.
Working Environment
Generally, work in an office environment; however, may be required to work with team members and management in the manufacturing environment where PPE is required and noise, heat and other hazardous environmental elements exist.
#manufacturingplanning #manufacturingscheduling #pyrotekhiringnow #pyrotekcareers #planner/scheduler #apics #productioncontrol #auroraohiojobs 
Pyrotek is an Equal Employment Opportunity Employer and does not discriminate on the basis of race, religion, color, sex (including pregnancy, gender identity, and sexual orientation), parental status, national origin, age, disability, family medical history or genetic information, political affiliation, military service, or other non-merit based factors.
California residents please take a moment to review our California Resident Applicant Data Collection Notice