Sandra Hosking
Sandra Hosking is Pyrotek's global editor and marketing production manager, based in Spokane, Washing-ton, USA. She has written about the metals, glass, and other industries for Pyrotek's Insight newsletters since 2012. Other publishing credits include Glass International, The Spokesman-Review, the Journal of Business, and various literary journals. A former English teacher, Hosking holds Master of Fine Arts degrees in creative writing and theatre/playwriting. She enjoys travel, photography, hiking, writing plays and fiction, Toastmasters, and volunteering in the community.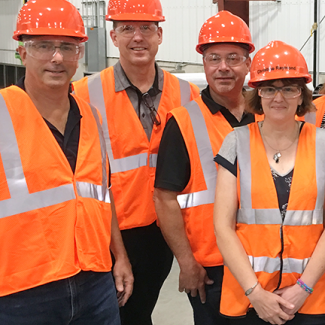 by Sandra Hosking | 9 October 2018
Pyrotek is adding equipment and ramping up production of acoustic and thermal products at its Cortland, New York, USA, facility to increase its capability to serve its North American customers within the marine, rail, construction, and other industries.